Minimate Plus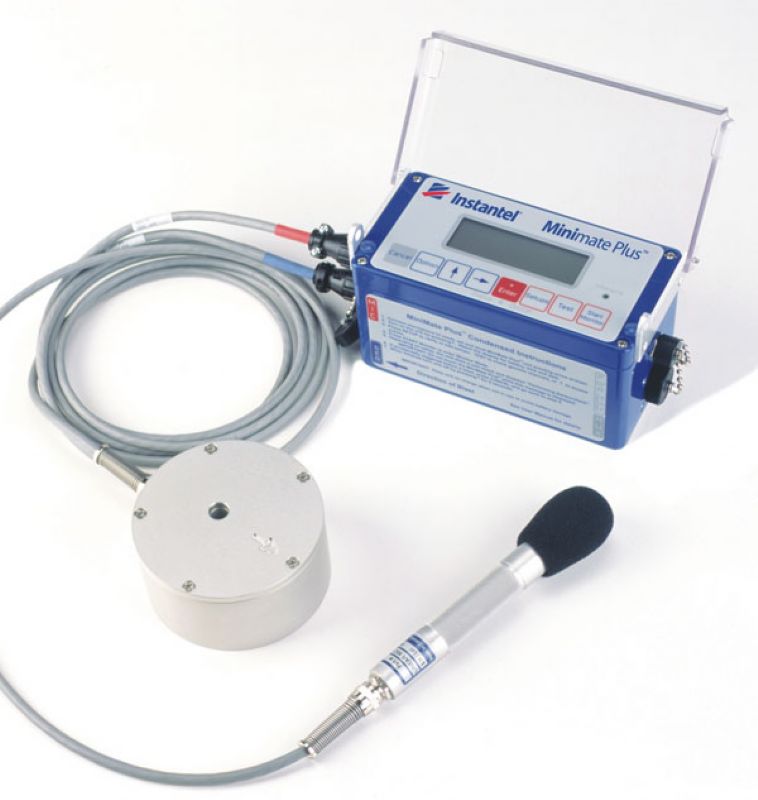 From the simplest to the most demanding applications, the Series III Minimate Plus™ is the most versatile monitor you will ever need.
Auto Call Home™ feature automates remote monitoring.

Sample rates up to 65 kHz for unrivalled flexibility

Instantel Histogram Combo™ recording mode captures histograms and waveforms at the same time.

Standard 300-event storage capacity.

Non-stop monitoring with zero dead time, even while processing events.

Configurable with a wide range of sensors – geophones, accelerometers, or hydrophones.

Fully compliant with the International Society of Explosives Engineers "Performance Specifications for Blasting Seismographs."
Available with an
Instantel 8-channel
option allows for two complete compliance setups with a single Minimate Plus monitor.
2 triaxial geophones and 2 microphones on the same monitor.

8 user-programmable channels available for advanced monitoring applications.

Supported by Instantel®

Blastware®

software for easy setup and operation.

Full sample rate flexibility – 1,024 (standard), 2,048 and 4,096 samples per second.

In advanced mode, 8 channel 512-8,192 S/s, up to 65 kHz in single channel mode.
Final price : $
Add to cart